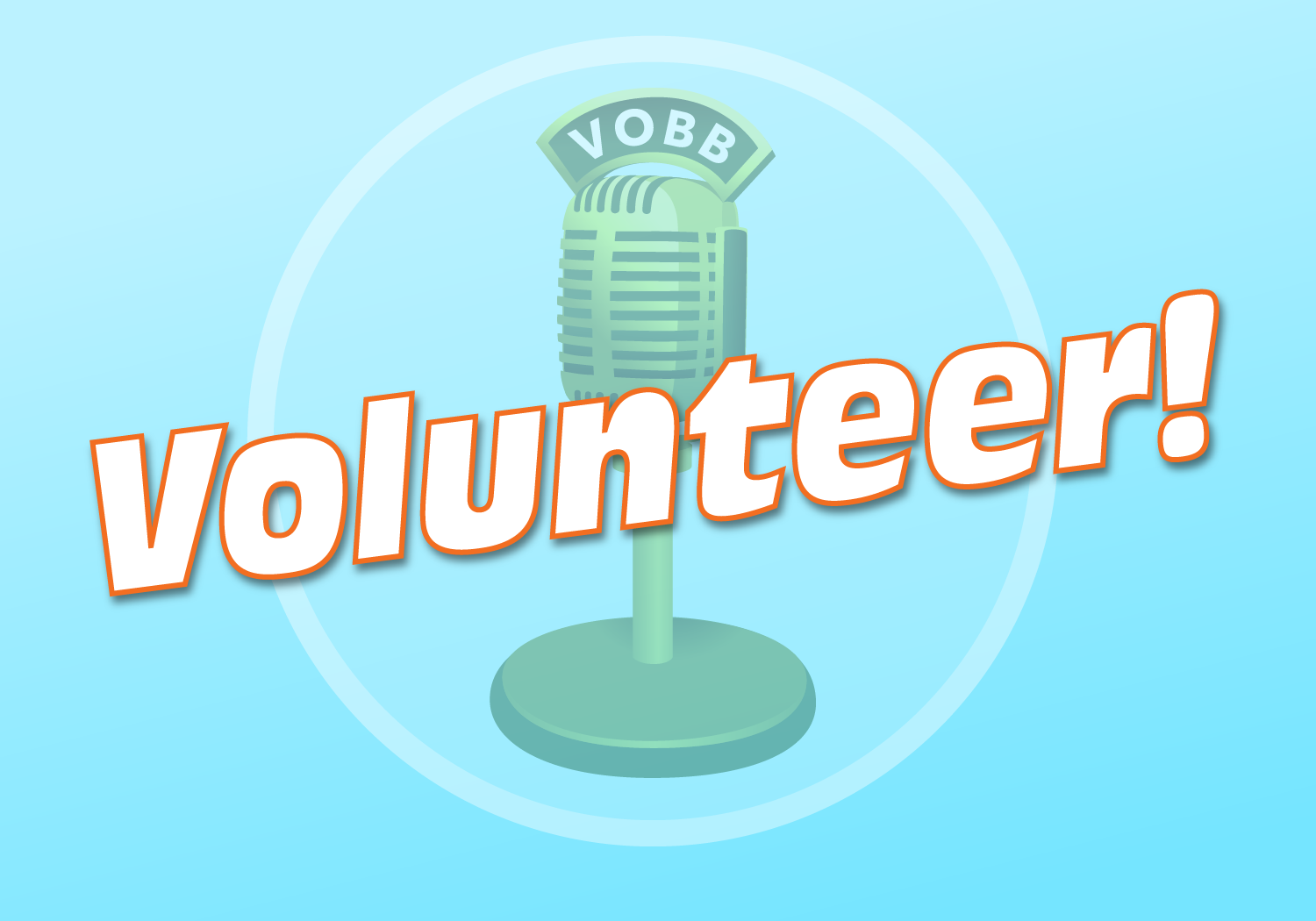 We really are your community radio station. For VOBB to reflect our communities, your voices and contributions are important. We'd love to have you as a volunteer.
Volunteers can commit for short-term projects or regular events. You can:
Host your own radio show
Interview your friends, family, and neighbours
Read and report local news
Play music live on the air
Update our website & social media presence (i.e. Facebook)
Produce radio shows, events, and concerts for us—become one of our radio techs
Bring us your old recordings, tapes, music, and stories
Research local history
Students and teachers: do a radio project together as a class and broadcast it to your community
Bring us your fundraising and event-organising skills
Promote your organisation or event
Would you like to volunteer?
Radio Host: on air live. Radio Hosts play music, make announcements, often do short interviews and facilitate storytelling, live music etc. among visitors to the station. The host will also operate basic equipment in the studio.
Studio Assistant (not on-air): Help with filing paper reports and CDs, creating playlists, keeping inventory of equipment, occasional studio cleaning and equipment sanitizing.
Interviewer: Conduct "on air" interviews. This would usually be conducting "special, pre-arranged" interviews of longer duration (0.5 hours or more) as in an entire program of interviews. This is an "on air" position.
Production Assistant: Help set up and operate the radio equipment in the studio and on remote broadcasts (usually in Gros Morne area). This would include transmitter, antenna, computers, cd players, mp3 players, microphones, studio furniture etc. Might also write a manual of instructions for equipment, so other volunteers will become familiar with operations.
Please note: a community radio station is manned by volunteers. We are not looking for professional broadcasters, just volunteers who want to participate and have fun!
We're open to ideas, and we'd love to see you and hear you on the air. Pitch your ideas to us! Volunteer information sessions can be arranged. For further information, please contact us.